AppleTV is a great device to have but if you're shy $99 and have a Mac, there is another solution. Quicktime. That is if you have OS X Yosemite or newer!
When you tether,
see also
:
plug-in
, your iPad to your computer, open
Quicktime --> New Movie Recording
, you have the ability to begin mirroring your iPad to your Mac!
Once you click the
carrot
beside the record button, you should see your iPad as a camera source. Select your iPad as the camera source.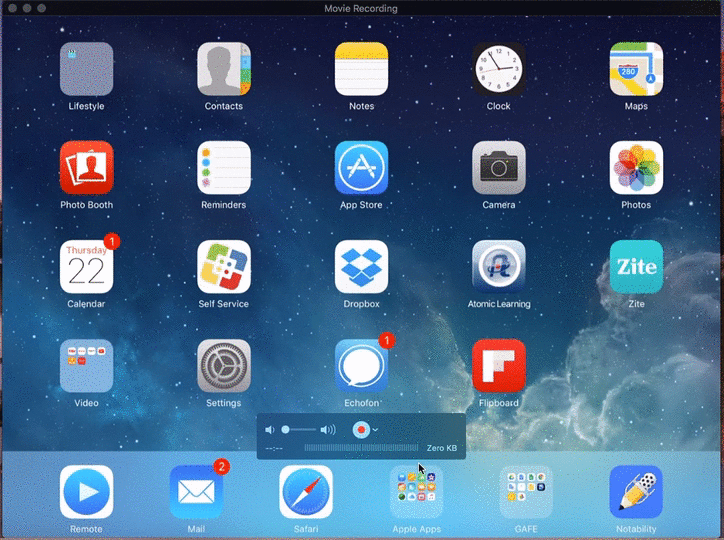 If you want to create a screencast of anything on from your iPad, simply follow the steps above, press Quicktime's record button and go to town! Your computers mic will pick up your audio, Quicktime will be capturing your every move on your iPad! Once you are finished you can save the file to your computer or
begin compiling a "Playlist" in Google Drive like I suggest in this post
.
Now if I only had a longer iPad cord...
Let me know what I can do to help you #Edtech on! ~ Ryan